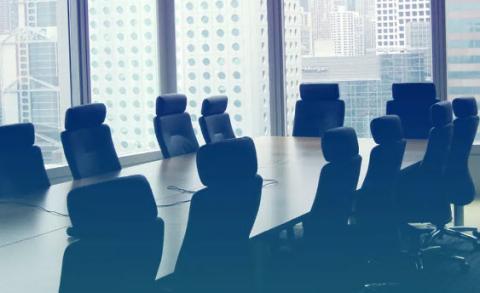 HR's Critical Role in M&A
By Len Gray, Senior Partner (retired) at Mercer and Member of the Board of M&A Standards
Recently, HR leaders have had to become much more knowledgeable and adept at working on M&As. Transactions happened less frequently years ago, and most companies today have multiple deals going on at any time. This has led to the recognition of the need to develop specialized resources for M&A within many HR functions. As HR M&A capabilities have become apparent within companies, operational and financial leaders have come to rely on HR professionals as critical contributing team members. This "seat at the table" for HR is mostly a new phenomenon.
The M&A responsibility of HR is twofold:
To determine early on what the critical HR and cultural issues are

To make certain that the executive team understands those issues and is able to execute an integration plan to realize the potential value of the deal
This requires an understanding of the business strategy, anticipated synergies, and the strengths of the target company to ensure that the right talent is retained and motivated to be part of the new combined organization. 
While every transaction has its unique challenges, globalization adds another layer of complexity. Going global means having operations and customers in different countries, and it requires clear workforce growth and development strategies that will optimize organizational performance as a world-wide entity. This makes it much harder to effectively build the strategy, structure, HR effectiveness and information flow necessary to perform at the highest level. Generally, organizations that have become truly global entities have a much higher probability of success in completing transactions. They have a deeper understanding of cross-border differences and requirements which enable them to more effectively evaluate potential acquisition targets and ultimately complete post-merger integration planning and execution.
My career in M&A Consulting has been focused on people issues, with a specialty in the Asia-Pacific region. Most of the deals in Asia were cross border and therefore had a high degree of complexity. In general, I found that companies based in Asia had less experience in M&A than companies in Europe and North America, and experience matters when completing an acquisition. At times, Asian companies seemed reluctant to move as quickly and decisively as may have been beneficial to all parties involved in a transaction. But they were hungry for knowledge and were keenly interested in understanding all the details of HR practices and customs in other countries.
National cultural differences are also an important consideration in cross-border deals as this can affect everything from local labor laws to which employee benefits are considered essential. Understanding and respecting different cultures between countries in Asia and beyond will always be a challenge needing expert attention as acquirers create productive teams after an acquisition. 
In addition to an increased number of deals, the recent trend has been an uptick in divestitures. Like other M&A transactions, each divestiture has its unique characteristics that will add or detract from the complexity involved. That being said, the challenges of "standing up" a new entity that has been spun off from a parent company are every bit as big as those of a similarly sized acquisition. New HR program design, funding, administration and communication is difficult, and all projects are time sensitive with a quickly approaching changeover date. Talent issues loom large as many leaders who are coming from a large corporate entity are ill suited for the entrepreneurial environment of what is essentially a startup entity. So, once again, careful planning 
and effective executions are critical to the successful transition of a divestiture.
Today's political climate makes it hard to predict how these trends will change in the near future. It is a given that all organizations involved in M&A transactions want to minimize the risk involved, and having consistency in policy and relationships provides for more certainty and less business risk. Consequently, it would seem that the current environment of policy and trade changes may dampen the number and timing of cross-border deals. Only time will tell!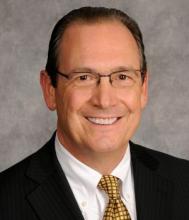 About Len Gray:
In addition to consulting with clients at Deloitte and Mercer, Len has held local, regional and global leadership roles and retired from Mercer as the global leader of M&A Consulting Services. He has worked on multiple health care industry mergers primarily with large hospital systems such as Trinity Health and Ascension Health, two of the larger Catholic health care systems. He also worked on many divestitures including spin-offs from Alcoa, Continental Paper, PPG and Boeing. Len is also a member of the Board of M&A Standards. Len is also a guest speaker a t the M&A Leadership Council's Art of M&A for HR Leaders.